汶萊王子 Abdul Qawi 以澳幣 3420 萬出售維多利亞大學大樓
澳洲, 墨爾本
A Singapore-listed company chaired by Brunei's Prince Abdul Qawi, has sold a seven-story university building in the Melbourne city centre for $34.2 million to the Poulakis family, the founders of luxury fashion retailer Harrolds.
The end-of-year sale demonstrated just how much land values have surged in the Melbourne CBD in the past two years. KLW Holdings acquired the building at a land rate of $26,368 per square metre and on a yield of 5.3 per cent in October 2014. They sold it at $38,212 per sq m on a yield of 3.97 per cent.
In a statement, KLW Holdings said it had sold 301 Flinders Lane to "realise the value of the property and improve the cash flow position of the company".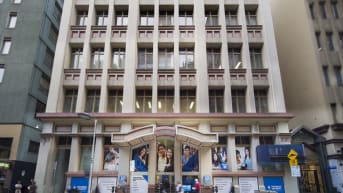 The sale delivered a tidy profit to the Singapore-listed doormaker, which acquired the building from Victoria University for $23.6 million in October 2014. It was also well above September 2016 valuation of $25.6 million.
Prince Qawi, the son of Brunei's former foreign minister Prince Mohamed Bolkiah and nephew to its sultan, became KLW's second-largest investor two-years ago.
The building, which forms part of the Victoria University of Technology City Campus and is fully leased by VU until 2020, comprises 5690 square metres of lettable space on an 895 sq m site near Flinders Station.
For the Poulakis family, which operate Harrolds stores at 101 Collins Street, Melbourne's Crown Casino and in Westfield's Sydney CBD Shopping Mall, the acquisition of 301 Flinders Lane adds to its growing property portfolio.
In July, the family partnered with a venture capital group to acquire an office and retail building on Toorak Road, South Yarra for $9.2 million, with plans for a hotel while in June 2015 they paid just over $4 million for the city's last surviving flour mill a 2 Mill Place, with plans to refurbish the 1840s building and turn it into a mix of retail, hospitality and office accommodation.
Selling agents Mark Wizel, Josh Rutman, Kiran Pillai and Lewis Tong from CBRE had taken 301 Flinders Lane to market just over a month ago with market expectations of around $30 million. CBRE's Paul Tzamalis, who has strong relationships within Melbourne's Greek commercial property community, was instrumental in sourcing and managing the buyer.
"The [Poulakis] family called me virtually on the first day that the signboards were erected and said that this was something that they were very attracted too and would compete fiercely to acquire" Mr Tzamalis said.
Mr Pillai said the fact that 12 parties had missed out on securing the property was "staggering" and pointed to under supply of sub-$50 million commercial buildings relative to demand.
"We have been selling similar buildings for near on ten years in the Melbourne CBD and never before have we seen the depth and aggression from buyers in the sector like we saw here," Mr Pillai said.
來源: https://www.afr.com/real-estate/commercial/sales/brunei-prince-abdul-qawi-sells-victoria-university-building-for-342-million-20161229-gtj4mm#ixzz4VENJc0Ls