When Rod Leaver was looking for a job back in Australia following a five-year stint in Singapore as chief executive of Lendlease Asia, there were a few boxes he was looking to tick.
The incoming chief executive of residential and commercial real estate agency Knight Frank wanted to work for an unlisted company, he wanted to try something new outside of construction and he wanted to work somewhere with a positive work culture similar to what he had experienced at Lendlease.
"I've never run a real estate agency before but I'm always looking for a new personal challenge. I've been global head of investment at Lendlease and I've had my own investment management businesses, so that was the last thing I wanted to do. I've been there, done that," Mr Leaver told The Australian Financial Review.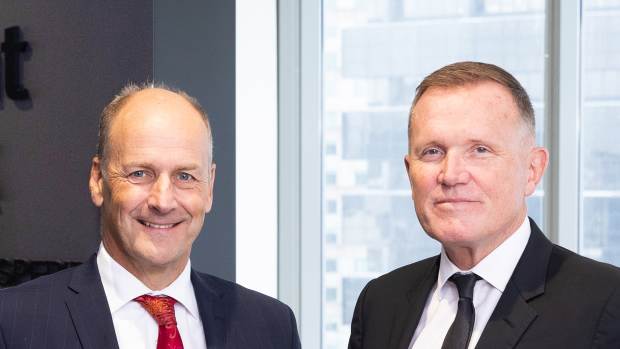 For Mr Leaver, Knight Frank's major appeal was also what he believes is its competitive advantage: It is a privately owned company among the throng of publicly listed competitors.
"To me that goes against the grain of real estate," he said.
"Real estate is a long-term business. It's about long-term relationships. If you're taking a short-term perspective – being worried about the share price and your bonus – it drives different kinds of outcomes and behaviours."
Mr Leaver has been in the top job for a mere two days, arriving in the business during a residential downturn that has seen prices in Sydney fall since mid-2017, stymying sales and consumer confidence, but he's ready for the challenge.
"The challenges are very much where the residential market is at the moment, but we always go through cycles and I think Australia is, economically, still in very good shape – I personally do," he said.
Mr Leaver said that while interest rates "obviously low and going lower" was "not necessarily a good thing" he was confident that the biggest risk to Australia – China's economic performance – would be well managed.
Meanwhile he was optimistic that a falling Australian dollar would encourage the flow of significant overseas capital into the country.
"Foreign interest will come back quite strongly. If there's a preference to live anywhere in the world you've got the stability of the market in Australia," Mr Leaver said.
While his current priority is to get a deeper feel for the business, Mr Leaver hinted at improving Knight Frank's user experience.
"If you're good at technology you can use it as a competitive advantage as we have in our asset management services, and that needs to be put through the whole business to provide a better customer experience," he said.
Retiring chief executive Stephen Ellis will soon leave the business – following a handover period – after taking the top job back in 2010 when there were just four sales agents in the NSW business. Now, he says, there are more than 80.
"My greatest achievement? I'd like to say it's getting the right people into the business and creating the right framework to grow the business," Mr Ellis said.
"When I arrived it was very much run as a state-based business … each office was in it for themselves."
It was also a testing time in the property market, which was just starting to show signs of recovery from the GFC. But now there are new challenges.
"Where is disruption going to take us, not just in technology but the way people work? What about new asset classes like the build-to-rent sector, student accommodation and health? These are all new to the business and will have to be addressed," he said.
Source: https://www.afr.com/real-estate/residential/new-knight-frank-boss-has-never-run-a-real-estate-agency-but-up-for-the-challenge-20190507-p51ktw